News for VALVE readers who procure, specify, use, maintain, repair, sell and manufacture valves, actuators & controls.

VALVE eNews is distributed every two weeks to 25.000 industry professionals
---
Opposition to Mexican Tariffs Strong

The Trump Administration's threatened 5% trade tariff on Mexico is facing stiff opposition from congressional Republicans, who may have enough support to override a veto on a measure blocking the tariff. MORE If the tariff does go through, it couldn't come at a worse time for U.S. oil refineries. MORE

3D Printing Aids: Jigs & Fixtures

3D printing can build custom jigs and fixtures at a fraction of the cost and in much less time than using conventional methods. These manufacturing aids can also streamline assembly, prevent errors, maintain consistency in quality control inspection and improve other processes. MORE
---
SPONSORED CONTENT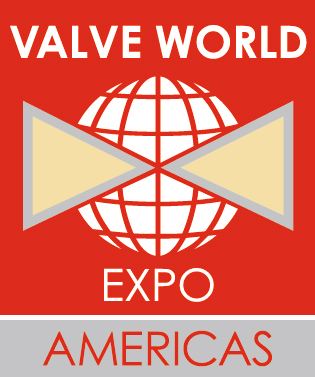 Valve World Americas Conference & Expo
Valve World Americas Conference & Expo 2019 will welcome thousands of attendees to the George R. Brown Convention Center in Houston, June 19-20. Attendees will get an overview of the latest technologies, components and systems in industrial flow control presented by over 324 exhibitors. The event will once again serve as the meeting point for the valve community, showcasing the growth in interest by attendees who will experience an in-depth conference program, product demonstrations and incredible networking.
---
VALVE INDUSTRY NEWS
Lance Valves Joins VMA MORE
Valve Reconditioning Service Celebrates 50 Years MORE
Wendy Smith Named 2019 Influential Woman in Manufacturing MORE
Weir Valves & Controls USA Completes ISO Audit MORE
Emerson Recognized by American Foundry MORE
---
END-USER NEWS
Enterprise Expanding Ethylene Pipeline Network MORE
Texas Oil & Gas Production Breaking Records MORE
Freeport LNG Terminal Set to Expand MORE
Nuclear Decline Threatens Safety, Climate Goals MORE
Canadian Oil Sands Sees Influx of Texas Money MORE
---
---
SPONSORED CONTENT
Attending Valve World Americas Expo & Conference in Houston?
Don't miss our interactive live loading seminar on the show floor at Speakers' Corner!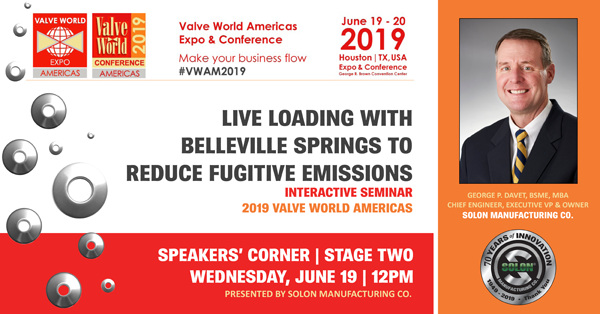 ---
VALVE MAGAZINE
In Spring 2019:
The Case for RFID in Process Plants
New ways of tracking assets and equipment can reduce plant costs and the chances for errors. With RFIDs, pointing a reader at each asset can replace mounds of paper files. MORE

Coming in Summer 2019
Water Works: Eccentric Plug Valves
Because of its ability to handle the grit, solids and debris in the flow, the basic go-to valve for the wastewater industry is the resilient-seated, eccentric plug valve.


MANUFACTURING AND THE ECONOMY
ISM Manufacturing Index Down 0.7% from April MORE
U.S. Economy Grew 3.1% in First Quarter MORE
Consumer Confidence Up Again Last Month MORE
Texas Manufacturing Expansion Pace Slows MORE
Durable Goods Orders Down 2.1% in April MORE
RENEW YOUR SUBSCRIPTION TODAY
You are receiving this email as a past subscriber to VMA emails. To ensure delivery to your inbox, add us to your safe sender list.
Go to the subscription page to manage your email preferences
You can unsubscribe at any time via the "unsubscribe" link at the bottom of this email.


VALVE MANUFACTURERS ASSOCIATION OF AMERICA
1625 K STREET, NW, SUITE 325, WASHINGTON, DC 20006
VMA.org
To ensure our newsletter always reaches your inbox, please add

This email address is being protected from spambots. You need JavaScript enabled to view it.

to your
address book. If you prefer not to receive VALVE eNews in the future, you can
unsubscribe from this list.