News for VALVE readers who procure, specify, use, maintain, repair, sell and manufacture valves, actuators & controls.

VALVE eNews is distributed every two weeks to more than 20,000 industry professionals
---
Look for VMA at Valve World in Düsseldorf

VMA will share a booth with the British Valve & Actuator Association at Valve World Nov. 27-29 in Düsseldorf, Germany. President Bill Sandler and VMA members will be on hand to talk to visitors about association programs and benefits. MORE

Five Steps for Engaging the Gen Z Workforce

In today's extremely competitive effort to attract talented individuals, valve manufacturers and plant operators need ways to future-proof their businesses by engaging and training the next generation of workers. MORE
VALVE INDUSTRY NEWS
Norriseal-WellMark Joins VMA MORE
New Houston AIV Facility Will be Ready by 2019 MORE
Metso Recognized by Chilean Mining Industry MORE
Emerson Opens Dubai Flow Calibration Service Center MORE
AUMA Expands into Mexico MORE
END-USER NEWS
SF Receives $699M from EPA for Wastewater Upgrades MORE
Nuclear Power Industry Struggling Worldwide MORE
California Constructing $126M Wastewater Treatment Plant MORE
Funding for Oil, Gas E&P Activities at a Crossroads MORE
ACC: Tariffs on Chemicals, Plastics Threaten Economy MORE
---
SPONSORED CONTENT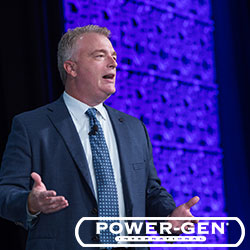 Showcase Your Products at POWER-GEN International
Learn how a valve functions and how to identify and specify the correct valve at POWER-GEN International! This pre-conference workshop will study how a valve functions and how to identify and specify the correct valve in the given process system, plus more! Get an additional $50 off your conference registration by using "PGIVALVE" MORE
* Not affiliated with or developed by the Valve Manufacturers Association
---
LNG Terminals Threatened by Trade Dispute?

Trade imbalances between the U.S. and China could imperil the construction of planned new liquified natural gas terminals in this country. MORE

Valve Selection for Bypass of Control Valves

When it comes to selecting valves for getting past a control valve, it's essential to ensure the equipment has a flow capacity close to the control valve's. MORE
VALVE MAGAZINE
In Summer 2018:
Update on Standards for Valves and Related Equipment
Summer's VALVE included a detailed report on standards vital to the industry including one from ISA on partial stroking and updates from the ASME, API and MSS. MORE

In Fall 2018, we will cover:
Pressure Relief Devices
Fall's issue will feature a story on why monitoring pressure relief devices such as relief valves, safety valves and rupture discs is vital and how it can be done.


MANUFACTURING AND THE ECONOMY
U.S. Manufacturers Continue Capacity Expansion MORE
NAM Acquires Manufacturing Leadership Council MORE
U.S. Added 201,000 Jobs in August MORE
Mid-America Economic Index Surges for August MORE
U.S. Factory Activity at Highest Level in 14 Years MORE

RENEW YOUR SUBSCRIPTION TODAY
You are receiving this email as a past subscriber to VMA emails. To ensure delivery to your inbox, add us to your safe sender list.
Go to the subscription page to manage your email preferences
You can unsubscribe at any time via the "unsubscribe" link at the bottom of this email.


VALVE MANUFACTURERS ASSOCIATION OF AMERICA
1625 K STREET, NW, SUITE 325, WASHINGTON, DC 20006
VMA.org
To ensure our newsletter always reaches your inbox, please add

This email address is being protected from spambots. You need JavaScript enabled to view it.

to your
address book. If you prefer not to receive VALVE eNews in the future, you can
unsubscribe from this list.