News for VALVE readers who procure, specify, use, maintain, repair, sell and manufacture valves, actuators & controls.

VALVE eNews is distributed every two weeks to more than 20,000 industry professionals
---
Valve Basics a Month Away

The people best qualified to assess a training course are past attendees. Here's what's been said about Valve Basics Seminar & Exhibits: "Invaluable to those new to the industry," "A great investment that will propel my career," "I recommend as required new employee training." The next class is Oct. 30-Nov. 1, Houston Area Safety Council, Pasadena, TX. MORE

Inspection: An Essential Step

Global sourcing of components, the retirement of experienced personnel and the increase in corporate acquisitions affect all valve factories today. Many system owners now employ dedicated equipment inspectors or inspection firms to verify compliance with industry valve standards, project specifications and system plans. MORE
VALVE INDUSTRY NEWS
DistributionNOW Awarded for Cloud Innovation MORE
Victaulic Named CSE Product of the Year in 3 Categories MORE
Garlock Promotes Michael Faulkner to President MORE
Metso Collaborating on Valve Projects' Data Exchange MORE
Emerson Digitizing FIS Manufacturing Sites MORE
END-USER NEWS
Keystone Pipeline Construction to Start in 2019 MORE
Oil Demand, Refining Growth to Peak in 2035 MORE
Crude Oil Top U.S. Petroleum Export in First Half of 2018 MORE
OPEC: U.S. Shale Oil Stealing Market Share MORE
Coal Number One in More States, Behind Natural Gas Overall MORE
---
SPONSORED CONTENT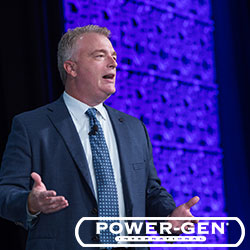 Showcase Your Products at POWER-GEN International
Learn how a valve functions and how to identify and specify the correct valve at POWER-GEN International! This pre-conference workshop will study how a valve functions and how to identify and specify the correct valve in the given process system, plus more! Get an additional $50 off your conference registration by using "PGIVALVE" MORE
---
EPA Redoing Oil & Gas Rules

EPA has made improvements to the 2016 New Source Performance Standards governing emissions for the oil and gas industry that could mean savings of more than $480 million for the industry over the next half decade. MORE

Asset Management of PRVs

Implementing an asset management program for management of pressure relief valves (PRVs) over the products' lifetimes can significantly improve uptime while optimizing planning, resourcing and spending. MORE
VALVE MAGAZINE
In Summer 2018:
Electric Actuator Commissioning
Because actuators are often commissioned on site, installers sometimes don't have the proper product knowledge. Manufacturers and distributors can provide that knowledge. MORE

In Fall 2018, we will cover:
Paints & Coatings
Coming this fall is a feature that explains the coatings applied to the outside of our equipment and why, as well as which standards apply to those materials.


MANUFACTURING AND THE ECONOMY
Texas Manufacturing Expansion Continues Amid Uncertainty MORE
Consumer Confidence Jumps Again in September MORE
China Cancels Further Trade Talks with U.S. MORE
U.S. Hiring Outlook Strongest in a Decade MORE
Industrial Production Increased in August MORE

RENEW YOUR SUBSCRIPTION TODAY
You are receiving this email as a past subscriber to VMA emails. To ensure delivery to your inbox, add us to your safe sender list.
Go to the subscription page to manage your email preferences
You can unsubscribe at any time via the "unsubscribe" link at the bottom of this email.


VALVE MANUFACTURERS ASSOCIATION OF AMERICA
1625 K STREET, NW, SUITE 325, WASHINGTON, DC 20006
VMA.org
To ensure our newsletter always reaches your inbox, please add

This email address is being protected from spambots. You need JavaScript enabled to view it.

to your
address book. If you prefer not to receive VALVE eNews in the future, you can
unsubscribe from this list.