News for VALVE readers who procure, specify, use, maintain, repair, sell and manufacture valves, actuators & controls.

VALVE eNews is distributed every two weeks to more than 20,000 industry professionals
---
Trade Slowdown Shouldn't Harm Growth

Two economists at the recent VMA/VRC annual meeting gave their thoughts on whether to expect a recession soon and what role increasing tensions in foreign trade might play. Connor Lokar of ITR Economics said that, rather than a recession, the nation will see a slowdown. Jeremy Leonard, Oxford Economics, said the world is experiencing growth helped along by several recent developments. MORE

Emerson Purchasing Intelligent Platform Division

Emerson announced it will acquire a division of General Electric that will allow it to take advantage of developments in machine control and target hybrid markets. The division, Intelligent Platforms, is an innovator in cloud-connected control, industrial computing, networking devices and other hardware/software solutions in industries ranging from metal & mining to life sciences and food and beverage packaging. MORE
VALVE INDUSTRY NEWS
Union Tech and Pioneer Industrial Sign Distribution Agreement MORE
ValvTechnologies Tops in Fit Company Challenge MORE
2018 APICS Awards of Excellence Recognize Weir MORE
Metso Celebrates its 150th Anniversary MORE
Process Safety Pioneer M. Sam Mannan Passes Away MORE
END-USER NEWS
Energy Sector Maintains Momentum in Third Quarter MORE
Petrochemicals Becoming Largest Driver of Oil Demand MORE
U.S. Chemical Activity Up 4% Over Year Ago MORE
$14B LNG Project in Canada Approved MORE
Permian Basin Has Power Supply Problem MORE
---
SPONSORED CONTENT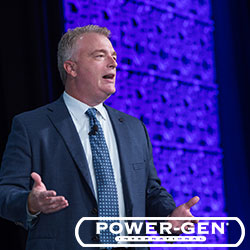 Showcase Your Products at POWER-GEN International
Learn how a valve functions and how to identify and specify the correct valve at POWER-GEN International! This pre-conference workshop will study how a valve functions and how to identify and specify the correct valve in the given process system, plus more! Get an additional $50 off your conference registration by using "PGIVALVE" MORE
---
Inline Testing Systems for PRVs

In-line testing of pressure relief valves (PRVs) is increasingly accepted as a viable part of the plant management process. One cost-effective maintenance alternative for plant operators is to use an auxiliary lift device for that testing, which has created a growth market for valve service companies. MORE

Interior Relaxes Offshore Regulations

Some offshore oil and gas regulations put into place after the Deepwater Horizon Disaster in 2010 have been rolled back by Interior's Safety and Environmental Enforcement. The changes affect safety standards for wells such as requiring third-parties to certify devices and what to report when equipment fails. MORE
VALVE MAGAZINE
In Summer 2018:
Manufacturing 21st Century Style
In Summer's issue, the magazine heard from three technology experts about how the fourth industrial revolution has affected plants through tools such as smarter technologies, robotics and additive manufacturing. MORE

In Fall 2018, we will cover:
Dynamics Between Manufacturers and Distributors
In fall's issue, readers will learn how manufacturers and distributors can deliver the highest level of satisfaction to the end users buying valves and related equipment.


MANUFACTURING AND THE ECONOMY
NAM Survey: On Pace for Year of Optimism MORE
Parents Undervalue Manufacturing as a Career Choice MORE
U.S. Added 134,000 Jobs in September MORE
Mid-America Economic Index Sinks for September MORE
Durable Goods Orders Up 4.5% in August MORE

RENEW YOUR SUBSCRIPTION TODAY
You are receiving this email as a past subscriber to VMA emails. To ensure delivery to your inbox, add us to your safe sender list.
Go to the subscription page to manage your email preferences
You can unsubscribe at any time via the "unsubscribe" link at the bottom of this email.


VALVE MANUFACTURERS ASSOCIATION OF AMERICA
1625 K STREET, NW, SUITE 325, WASHINGTON, DC 20006
VMA.org
To ensure our newsletter always reaches your inbox, please add

This email address is being protected from spambots. You need JavaScript enabled to view it.

to your
address book. If you prefer not to receive VALVE eNews in the future, you can
unsubscribe from this list.