News for VALVE readers who procure, specify, use, maintain, repair, sell and manufacture valves, actuators & controls.

VALVE eNews is distributed every two weeks to 25.000 industry professionals
---
Knowledge Forum Covers Marketing and Management

This year's Knowledge Forum added speakers for a new track on marketing and management that addressed topics such as workplace legalities, social media, distribution trends, workforce development, customer relations and many other vital issues. MORE

Feds Release Major Oil Well Provisions

The Department of the Interior's BSEE released a finished regulation on release prevention and well control that reduces regulatory burdens on responsible offshore development while maintaining vital protections to the environment and safety. MORE
---
SPONSORED CONTENT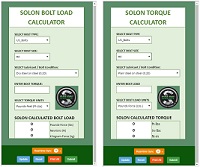 Solon Belleville Spring & Washer Calculator Web Tools
Introducing our new Solon Bolt Load Calculator and Solon Torque Calculator tools! These tools will help determine a Solon calculated bolt load and/or torque value based on inputs relative to bolt type, size, torque value, load and unit of measure. Our user-friendly calculators are provided at no cost to assist you with your search for Solon Belleville Spring & Washer products.
---
VALVE INDUSTRY NEWS
Metso Closes Deal on HighService Service MORE
Weir Valves & Controls USA Appoints Nuclear Agent MORE
Curtiss-Wright's Exlar Facility Wins Occupational Safety Award MORE
Emerson Acquires Life Sciences Analytics Software Firm MORE
---
END-USER NEWS
Renewables Surpass Coal for First Time in U.S. MORE
BP Approves Thunder Horse Expansion in Gulf MORE
ExxonMobil Investing $2B in Baytown Expansion MORE
U.S. Exporting Highest-Ever Volume of Ethanol MORE
Public Lands Hit High Oil & Gas Revenues MORE
---
SPONSORED CONTENT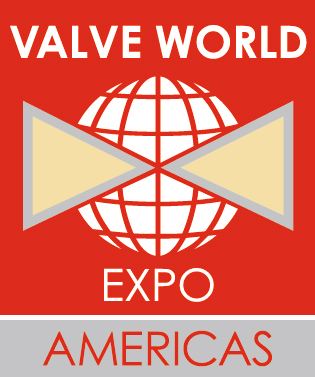 Valve World Americas Conference & Expo
Valve World Americas Conference & Expo 2019 will welcome thousands of attendees to the George R. Brown Convention Center in Houston, June 19-20. Attendees will get an overview of the latest technologies, components and systems in industrial flow control presented by over 324 exhibitors. The event will once again serve as the meeting point for the valve community, showcasing the growth in interest by attendees who will experience an in-depth conference program, product demonstrations and incredible networking.
---
Hardfacing for Valves: Materials and Processes

Valve internals facing erosion, abrasion, corrosion, galling, cavitation and other hazards benefit from a coating of a hard material such as Stellite, Ultimet, Tribaloy, tungsten carbide and others. Each has its own combination of performance features and application options. MORE

BHGE Supplies World's Largest IGCC Plant

BHGE will deliver highly engineered, severe service control valves to the world's largest integrated gas CC power plant, the 2,500-megawatt Jazan IGCC Power Plant in Jubail, Saudi Arabia. The plant uses vacuum residue and high sulphur fuel oil to feed power generation. MORE
VALVE MAGAZINE
In Spring 2019:
Pressure Rating Standards for Flanged Valves
Many variables determine which flanged valves are right for a project, making understanding the pressure rating standards for these valves complicated, but vital. MORE

Summer 2019 will cover:
The Economics of Valve Repair
Repair vs. Replacement? That's a question valve owners all over the world face at one time or another when dealing with worn or dysfunctional valves. The decision is determined by many factors, including replacement costs as well as availability and cost of repair.


MANUFACTURING AND THE ECONOMY
Manufacturing Worker Productivity Up 1.7% MORE
U.S. Added 263,000 Jobs in April MORE
Manufacturing Expands at Slowest Pace Since Fall 2016 MORE
Economists Predict Growth Slowdown in 2019 MORE
Durable Goods Orders Up 2.7% in March MORE
RENEW YOUR SUBSCRIPTION TODAY
You are receiving this email as a past subscriber to VMA emails. To ensure delivery to your inbox, add us to your safe sender list.
Go to the subscription page to manage your email preferences
You can unsubscribe at any time via the "unsubscribe" link at the bottom of this email.


VALVE MANUFACTURERS ASSOCIATION OF AMERICA
1625 K STREET, NW, SUITE 325, WASHINGTON, DC 20006
VMA.org
To ensure our newsletter always reaches your inbox, please add

This email address is being protected from spambots. You need JavaScript enabled to view it.

to your
address book. If you prefer not to receive VALVE eNews in the future, you can
unsubscribe from this list.