News for VALVE readers who procure, specify, use, maintain, repair, sell and manufacture valves, actuators & controls.

VALVE eNews is distributed every two weeks to 25.000 industry professionals
---
CO2 from Coal Power Station Aids Oil Recovery

The Petra Nova project near Houston captures carbon dioxide from flue gas in a coal electric power plant and sends it to an oilfield to increase oil production. In operation since 2016, the project captures carbon dioxide equivalent to the emissions of about 350,000 vehicles. MORE

Tariffs Hurting U.S. LNG Market; More to Come

API issued a statement outlining how China's increase of retaliatory tariffs is hurting the U.S. liquefied natural gas business. MORE Also, the Trump administration announced new measures that would mean U.S. tariffs on virtually all imports from China. MORE
---
SPONSORED CONTENT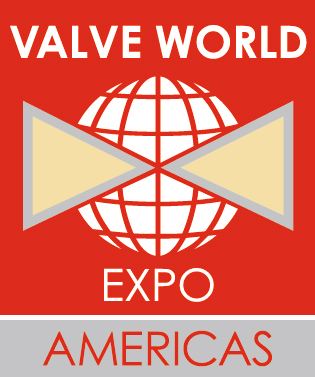 Valve World Americas Conference & Expo
Valve World Americas Conference & Expo 2019 will welcome thousands of attendees to the George R. Brown Convention Center in Houston, June 19-20. Attendees will get an overview of the latest technologies, components and systems in industrial flow control presented by over 324 exhibitors. The event will once again serve as the meeting point for the valve community, showcasing the growth in interest by attendees who will experience an in-depth conference program, product demonstrations and incredible networking.
---
VALVE INDUSTRY NEWS
Crane Co. Attempting to Take Over CIRCOR MORE
ValvTechnologies Achieves API 641 Certification MORE
Spirax-Sarco Completes Buying of Thermocoax MORE
AIV, GCM Open New Houston Headquarters MORE
Emerson Supplying BP in the North Sea MORE
---
END-USER NEWS
Freeport LNG Expansion Receives FERC Approval MORE
Renewable Capacity Growth Worldwide Stalled in 2018 MORE
Work Set to Begin on $1B Water Pipeline MORE
New Permian Basin Oil Feeding Global Markets MORE
U.S. Oil Producers Had Best Year Since 2013 MORE
---
VALVE MAGAZINE
In Spring 2019:
Control Valve Traceability
Spring's issue looked at the devices today that can provide the feedback needed to make a valve truly traceable and discussed why portable control valve diagnostic tools can help. MORE

Summer 2019 will cover:
Digging into Why Coatings Fail
Analyzing why coatings don't accomplish what they are designed to do requires looking deeply at what has happened in the past. Most often, the cause begins with someone not following instructions.


MANUFACTURING AND THE ECONOMY
Leading Economic Indicators Up for Third Straight Month MORE
U.S. Industrial Output Down in April MORE
Texas Manufacturing Activity Picks Up Slightly MORE
U.S. Producer Prices Rise Moderately MORE
Small Business Confidence Remains High MORE
RENEW YOUR SUBSCRIPTION TODAY
You are receiving this email as a past subscriber to VMA emails. To ensure delivery to your inbox, add us to your safe sender list.
Go to the subscription page to manage your email preferences
You can unsubscribe at any time via the "unsubscribe" link at the bottom of this email.


VALVE MANUFACTURERS ASSOCIATION OF AMERICA
1625 K STREET, NW, SUITE 325, WASHINGTON, DC 20006
VMA.org
To ensure our newsletter always reaches your inbox, please add

This email address is being protected from spambots. You need JavaScript enabled to view it.

to your
address book. If you prefer not to receive VALVE eNews in the future, you can
unsubscribe from this list.