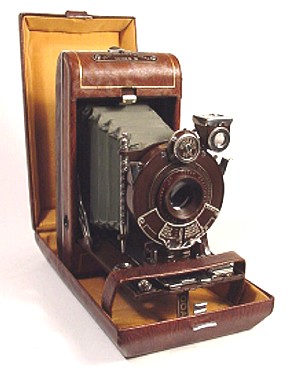 Any student of economics will tell you that "creative destruction" and "disruptive technologies" are essential elements of capitalism. An old business model dies and a new one takes its place, or a new technology comes along that fundamentally alters the direction of a field. Some companies survive (often after a near-death experience) while others don't. A few examples:
Digital photography drove Polaroid out of the instant film business in 2008, and the company's products are now entirely digital. Kodak recently announced it was ceasing production of its iconic Kodachrome film. Although the company still has an extensive line of film products, the handwriting is on the wall for silver chemistry. Xerox ran into problems in the 1970s when it was almost swamped by Japanese competition and was badly hurt by its failure in the emerging PC market. The company stopped the bleeding in the 1980s and 1990s and, starting in 2000 under the leadership of Anne Mulcahy, returned to profitability. IBM, long associated with mainframe computers (System 360, for example) made a success of the personal computer and saved itself. Digital Equipment Corp. did not. Newspapers are still trying to figure out how to cope with the change to digital media and the evaporation of their advertising revenues.
In an area more pertinent to the valve industry, on June 19 Product Design & Development reported that established petroleum companies were taking increasing stakes in biofuel production facilities — not by building facilities themselves, but by buying up plants belonging to companies driven into bankruptcy or distress by circumstances. While many of these acquisitions, PD&D says, are of plants "grandfathered under the Energy Security and Independence Act from meeting tough proposed new standards on indirect land use change for corn ethanol," and are being used to supply the ethanol the law requires to be blended into gasoline, many are not. Oil companies are beginning to buy into companies pursuing such ideas as algae and cellulosic ethanol. This looks like a good long-term strategy to cope with carbon offsets and tightening limits on greenhouse gas emissions.
Another piece in PD&D, this one by Jeff Klingberg, President/CEO, Mountain Stream Group, Inc. and entitled Wake Up Fluid Power Industry Or Prepare For Extinction, postulated that the U.S. fluid power industry (hydraulics and pneumatics) was being squeezed out by electric actuation, driven to a large extent by failure to embrace new technology. Environmental regulations have made conventional hydraulic fluid problematical, and energy conservation has eaten into the market for pneumatics (there's still a lot of inefficient compressed air equipment out there).
This seems like a good opportunity for readers to weigh in. How has new technology affected your industry? Has your company embraced innovation or attempted to stick to its knitting and wait it out? And is your company prepared for what will happen when the economy gets rolling again? Remember, the industries and technologies that lead as the economy goes into a downturn are seldom the ones that lead it out.
Email VMA contributing editor Peter Cleaveland at This email address is being protected from spambots. You need JavaScript enabled to view it..